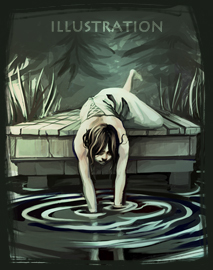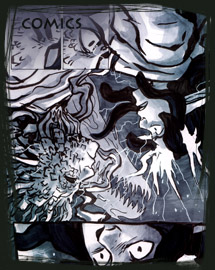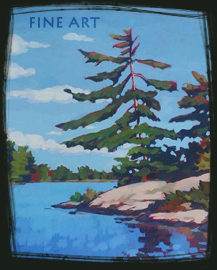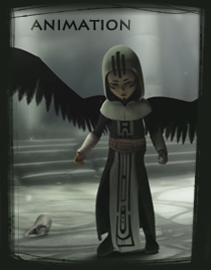 News:
April, 2017 |
The book 3 Kickstarter is now live! If you'd like to get a copy, or if you want some of the prints or other fun rewards that available, please check it out and pledge!

Otherwise, sharing the project around (telling friends irl or through social media) is also appreciated.

Thanks! I'm excited to get this book off the ground! :D
October, 2015 |
The book 2 Kickstarter was a success! Thank you to everyone who pledged or shared to the campaign, it's all thanks to you that it wrapped up so nicely. You can buy the first two books online here.
September, 2015 |
The Volume 1 Kickstarter has been fulfilled, and the book is now available in my new online store!
I've just returned from SPX, an amazing indie press show in Bethesda, Maryland. This coming weekend I'll be attending Word on the Street in Toronto; busy as the shows are keeping me, I'm hoping to get the Kickstarter campaign for book 2 up soon.
April, 2015 |
Fulfilment of the Kickstarter is in progress! A number of rewards are in the mail now and on their way to backers; I hope to have all of them out by the end of this month.
As part of the Spiderforest collective, I've been confirmed for a table at Small Press Expo in Bethesda this autumn! I'll be bringing Volume 1, along with a small selection of prints.
My landscape paintings will be showing at a gallery in Lindsay, Ontario, this June, as well as later at the Moonbean Cafe in Kensgington.
Other news in this space as it comes!
December, 2014 |
The Chirault kickstarter has wrapped up!

A funding drive to print the first 150 pages of my ongoing fantasy webcomic, Chirault! This drive will run until just before Thanksgiving, and we've got until then to make the book great. (:
The story: After being shrunk in a magical accident, a young girl needs help to regain her proper size. A demon-hunter who was passing by reluctantly agrees to assist her in finding someone who knows how to get her back to normal. However, the mages who might be able to help her are all occupied with a much larger problem: a dangerous artifact has been stolen from the powerful Mage Guild, and its thief has some dark plans in mind.
Thank you! <3
-Ally